Yural Staff Black Line
Afijo del perro: Yural Staff
Criador: Alby Saavedra
Propietario: Alvaro Macho Ruiz
Afijo del propietario: Torrestaff
Fecha de Nacimiento: 02/02/2012
Sexo: Hembra
Altura: 48
Peso: 27 kg
Títulos y Éxitos:
T.A.N. Superado:
Disponibilidad para montas:
Caderas:
Codos:
Corazón:
Ataxia: LIBRE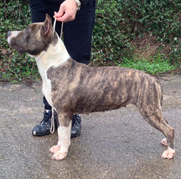 Helen Master Chief Rovelo
Fraja EC Blue River's Aldo, (CH.)
R-U Popeye, (CH.)
Fraja EC Kat Can Do , (CH).
Fraja Ne Backstage Ticket , (CH)
Royal Court Winning Colors, (CH.)
Fraja NE Filtration , (CH)
Frael Perfect Love
Frael Red Pure Passion, (CH).
Sindelar´s Gentleman Jim , (CH).
Queen Of The White Island´s High Tech
Frael-Show-Me-Again
De Paco XZ Blade Rascal, (CH).
De Paco ZX Baby Lady , (CH).
(*) Datos facilitados por el propietario del ejemplar
Pedigree Visualizado: 2408 veces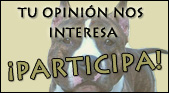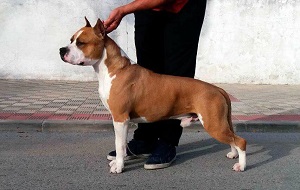 X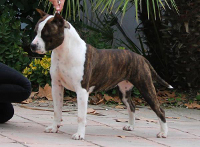 Rebel and Proud Gold Rocker II X Legend Of Gods Love Me Do
[+INFO]